18.3 Common Religions and Spiritual Practices
Open Resources for Nursing (Open RN)
It can be helpful for nurses to learn basic knowledge about common religions and religious practices as they support their patients' beliefs. This section will review basic elements of common religions and religious practices.
Religious Classifications
For centuries, humankind has sought to understand and explain the "meaning of life." Many philosophers believe this contemplation and the desire to understand our place in the universe are what differentiate humankind from other species. Religion, in one form or another, has been found in all human societies since human societies first appeared.[1]
is a unified system of beliefs, values, and practices that a person holds sacred or considers to be spiritually significant. Spiritual practices often unite a moral community called a church. Some people associate religion with a place of worship (e.g., a synagogue or church), a practice (e.g., attending religious services, being baptized, or receiving communion), or a concept that guides one's daily life (e.g., sin or kharma).[2] See Figure 18.3[3] for an illustration of symbols from many worldwide religions.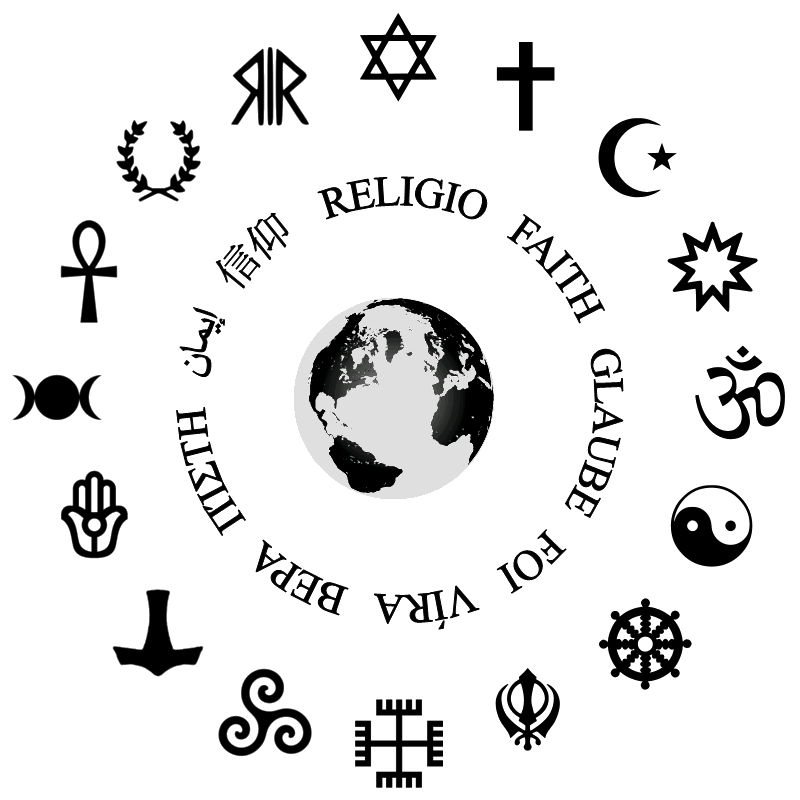 The symbols are arranged in clockwise order starting at the 12:00 position: Judaism, Christianity, Islam, Bahá'í faith, Hinduism, Taoism, Buddhism, Sikhism, Rodnoveril, Celtic paganism, Heathenism, Semitic paganism, Wicca, Kemetism, Hellenic paganism, and Roman paganism.
Religions
Religions have been classified based on what or whom people worship (if anything). See Table 18.3 for a list of religious classifications.[4]
Table 18.3 Religious Classifications[5]
| Religious Classification | What/Who Is Divine | Example |
| --- | --- | --- |
| Polytheism | Multiple gods | Belief systems of the ancient Greeks and Romans |
| Monotheism | Single god | Judaism, Christianity, Islam |
| Atheism | Nothing | Atheism |
| Animism | Nonhuman beings (animals, plants, natural world) | Indigenous nature worship |
| Totemism | Human-natural being connection | Native American beliefs |
Every culture has atheists who do not believe in a divine being or entity and agnostics who hold that ultimate reality (such as God) is unknowable. However, being a nonbeliever in a divine being does not mean the individual has no morality. For example, many Nobel Peace Prize winners have classified themselves as atheists or agnostics.[6]
Monotheism includes the religions of Judaism, Christianity, and Islam. People who practice Judaism are called Jews, people who practice Christianity are called Christians, and people who practice Islam are called Muslims. Jews, Christians, and Muslims believe in many of the same historical sacred stories, referred to by Christians as the "Old Testament." In these shared sacred stories, it is believed that the son of God (a messiah) will return to save God's followers. While Christians believe that the messiah has already appeared in the person of Jesus Christ, Jews and Muslims believe the messiah has yet to appear.[7]
The following subsections describe the general beliefs of five worldwide religions. However, as with all cultural beliefs, nurses should recognize an individual's specific spiritual values, beliefs, and practices and not assume they believe in these elements based on the religion they profess.
Judaism
After their exodus from slavery in Egypt in the thirteenth century B.C., Jews became a nomadic society worshipping only one God. The Jewish covenant, a promise of a special relationship with Yahweh (God), is an important element of Judaism. The sacred text of Judaism is the Torah, which contains the same sacred stories in the first five books of the Christian's Bible. Talmud is a collection of additional sacred Jewish oral interpretations of the Torah. Jews emphasize moral behavior and action in life.[8] Jewish religious services are held in a synagogue. See Figure 18.4[9] for an image of the Torah and the Star of David, a traditional symbol of Judaism.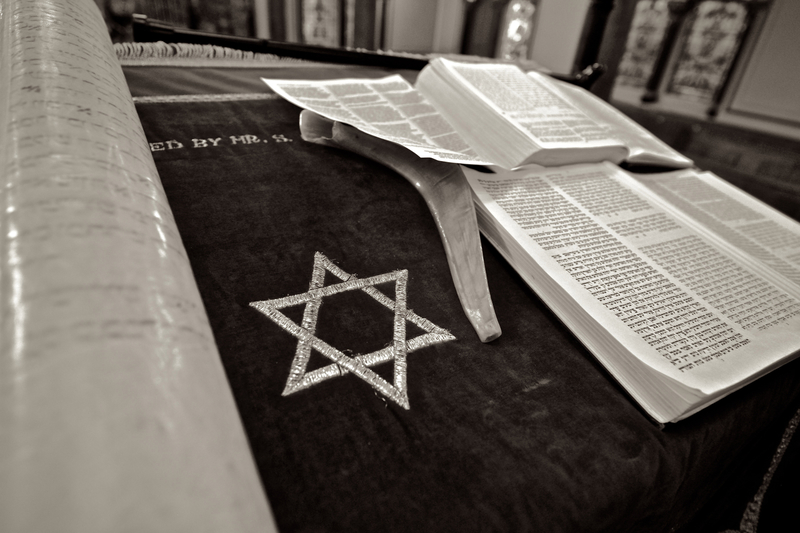 Christianity
Christianity began over 2,000 years ago in Palestine with the birth of a Jew named Jesus Christ. Jesus was a charismatic leader and believed by Christians to be the son of God, who taught his followers to treat others as one would like to be treated. The sacred text for Christians is the Bible that includes the "Old Testament" and the "New Testament." The New Testament describes the life and teachings of Jesus.[10] Christians attend religious services in a church or cathedral. See Figure 18.5[11] for an image of a sculpture depicting Jesus Christ crucified on a cross, a common symbol of Christianity.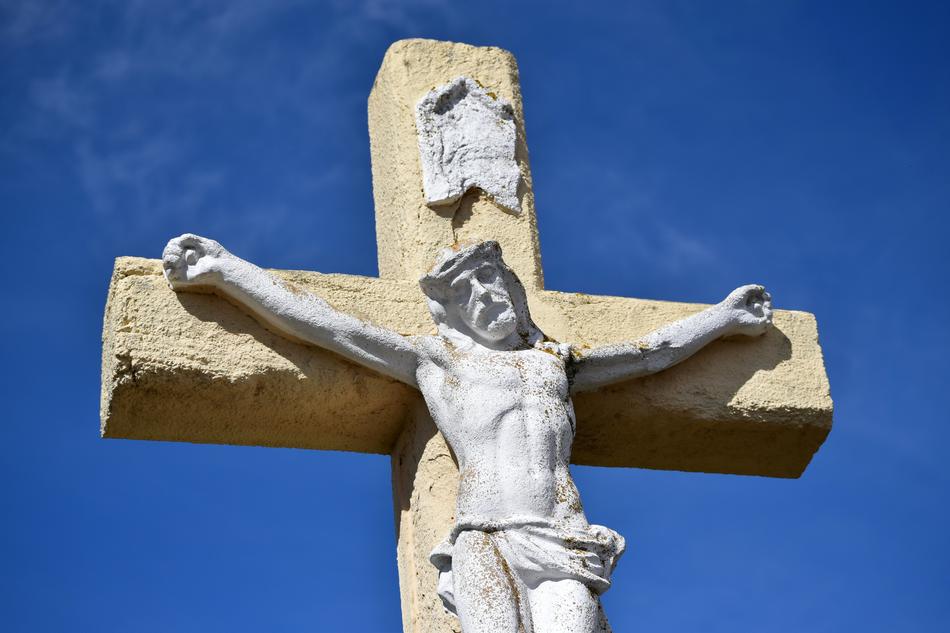 Christianity is broadly split into three branches: Catholic, Protestant, and Orthodox. The Catholic branch is governed by the Pope and many bishops around the world. There are many different denominations of Protestant faiths, such as Lutherans, Baptists, Presbyterians, Methodists, Seventh-Day Adventists, Pentecostals, and Mormons.  Although all Christians believe the Bible is a sacred text, different denominations have variations in their sacred texts. For example, The Church of Jesus Christ of Latter-day Saints uses the Book of Mormon that they believe details other parts of Christian doctrine and Jesus' life that aren't included in the Bible. Similarly, the Catholic Bible includes a collection of stories that were part of the King James translation created in 1611 but are no longer included in Protestant versions of the Bible.[12]
Although monotheistic, Christians often describe God through three manifestations called the Holy Trinity: the father (God), the son (Jesus), and the Holy Spirit, similar to how water can be in different forms of ice, water, and gas. Another foundation to Christian faith is the Ten Commandments, a set of rules that includes acts considered sinful, such as theft, murder, and adultery.[13]
Islam
Islam is monotheistic religion that follows the teaching of the prophet Muhammad, born in Mecca, Saudi Arabia, in 570 C.E. Muhammad is viewed as a prophet and a messenger of Allah (God), who is divine. The followers of Islam are called Muslims who attend religious services in mosques.[14] See Figure 18.6[15] for an image of a mosque.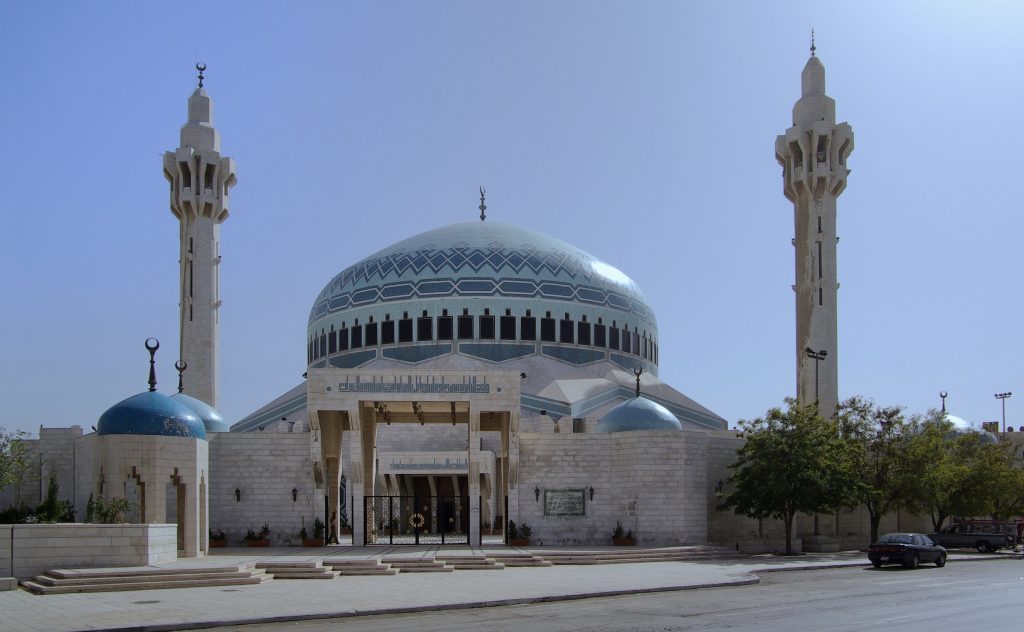 Islam means "peace" and "submission." The sacred text for Muslims is the Qur'an (or Koran).
Muslims are guided by five beliefs and practices, often called pillars of their faith, including believing that Allah is the only god and Muhammad is his prophet, participating in daily prayer, helping those in poverty, fasting as a spiritual practice, and participating in pilgrimage to the holy center of Mecca.[16]
Hinduism
Hinduism originated in the Indus River Valley about 4,500 years ago in what is now modern-day northwest India and Pakistan. Hindus believe in a divine power that can manifest as different entities. Three main incarnations, Brahma, Vishnu, and Shiva, are sometimes compared to the Christian belief in the Holy Trinity.[17]
Multiple sacred texts, collectively called the Vedas, contain hymns and rituals from ancient India and are mostly written in Sanskrit. Hindus believe in a set of principles called dharma that refer to one's duty in the world and correspond with "right" actions. Hindus also believe in karma, the notion that spiritual ramifications of one's actions are balanced cyclically in this life or a future life (referred to as reincarnation).[18] Most Hindus observe religious rituals at home. The rituals vary greatly among regions, villages, and individuals. See Figure 18.7[19] for a statue of Shiva in a yogic meditation. Yoga is a Hindu discipline that trains the body, mind, and consciousness for health, tranquility, and spiritual insight.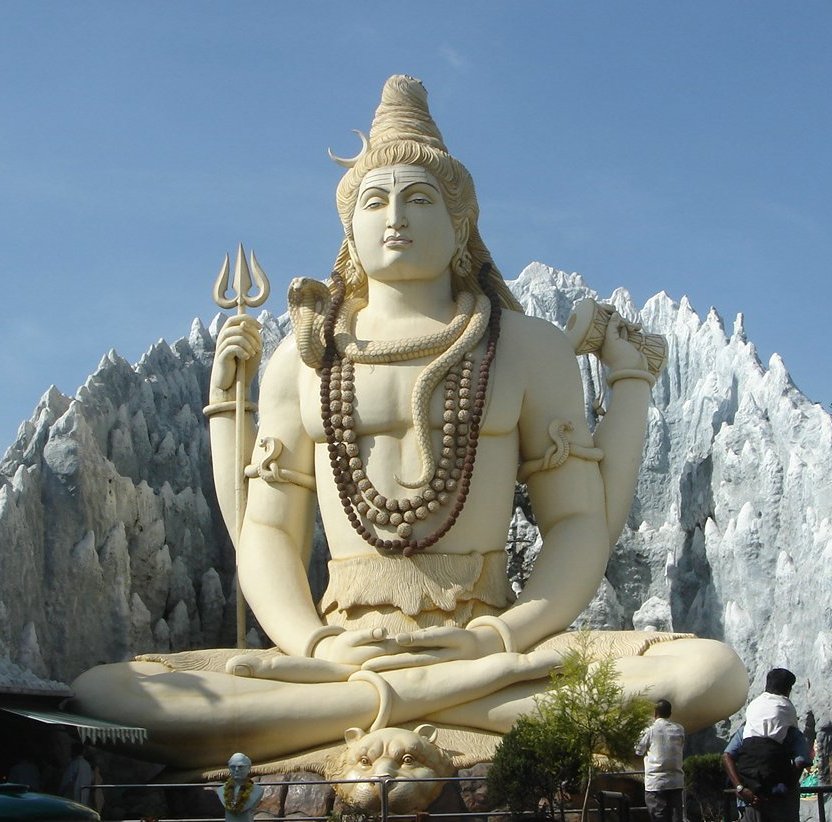 Buddhism
Buddhism is a philosophy founded by Siddhartha Gautama around 500 B.C.E. Siddhartha is believed to have given up a comfortable, upper-class life to follow one of poverty and spiritual devotion. At the age of thirty-five, he famously meditated under a sacred fig tree and vowed not to rise before he achieved enlightenment, called bodhi. After this experience, he became known as Buddha or "enlightened one." Followers were drawn to Buddha's teachings and the practice of meditation, and he later established a monastic order.[20]
Buddha's teachings encourage Buddhists to lead a moral life by accepting the four Noble Truths: life is suffering, suffering arises from attachment to desires, suffering ceases when attachment to desires ceases, and freedom from suffering is possible by following the "middle way." The concept of the "middle way" is central to Buddhist thinking and encourages people to live in the present, practice acceptance of others, and accept personal responsibility.[21] See Figure 18.8[22] for a statue of the enlightenment of Buddha.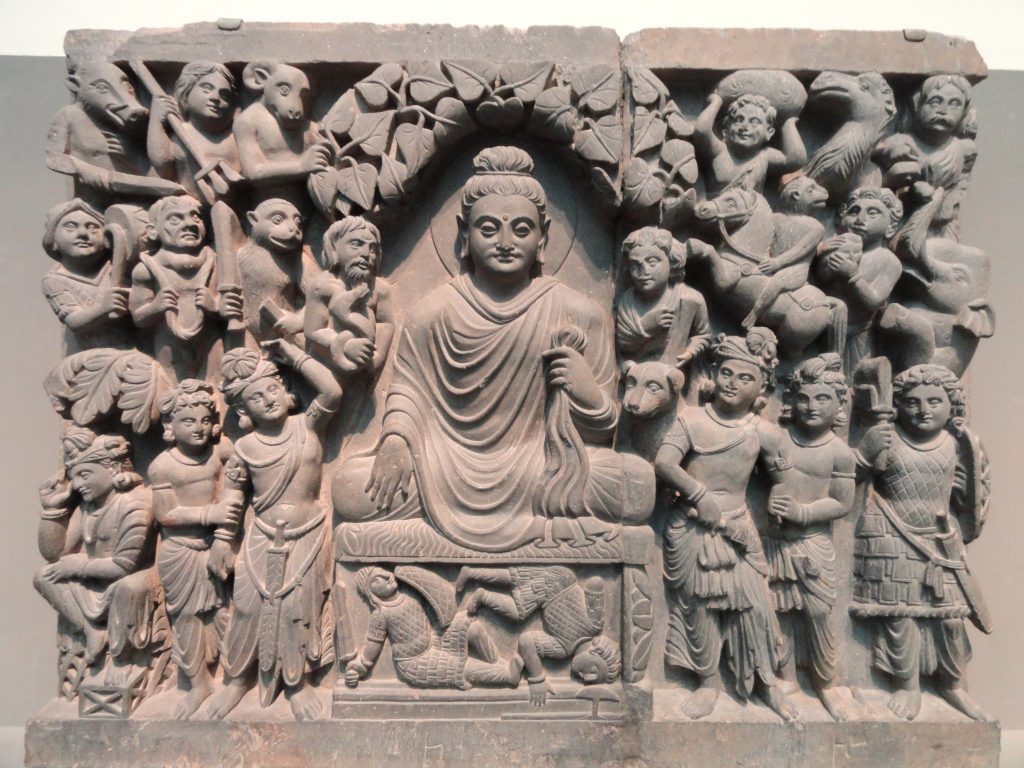 Common Religious Beliefs and Practices
Now that we have reviewed the basic beliefs of various world religions, this section describes common religious beliefs and practices that may impact nursing care. As always, customize nursing interventions according to each patient's specific values, practices, and beliefs.
Buddhist Patients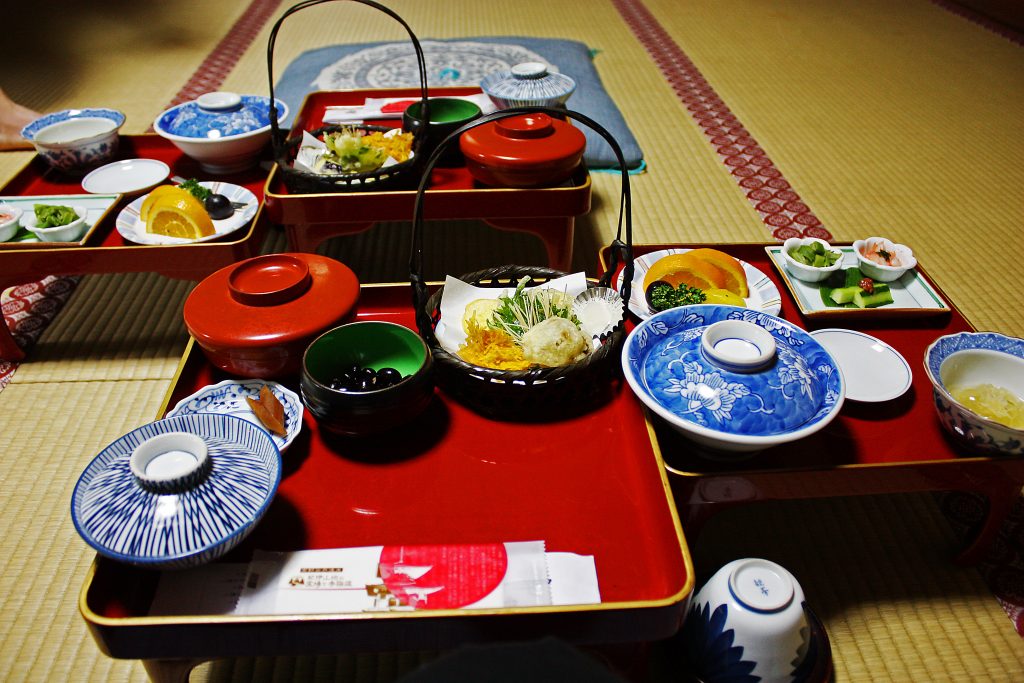 Catholic Patients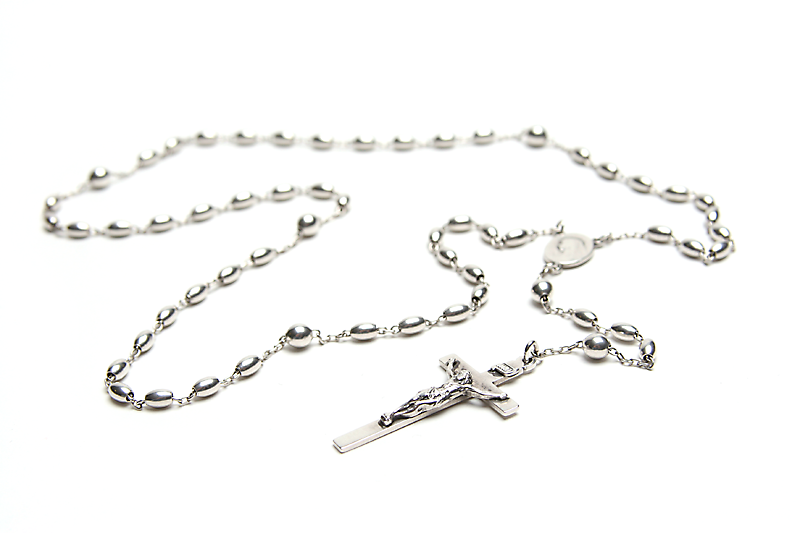 Hindu Patients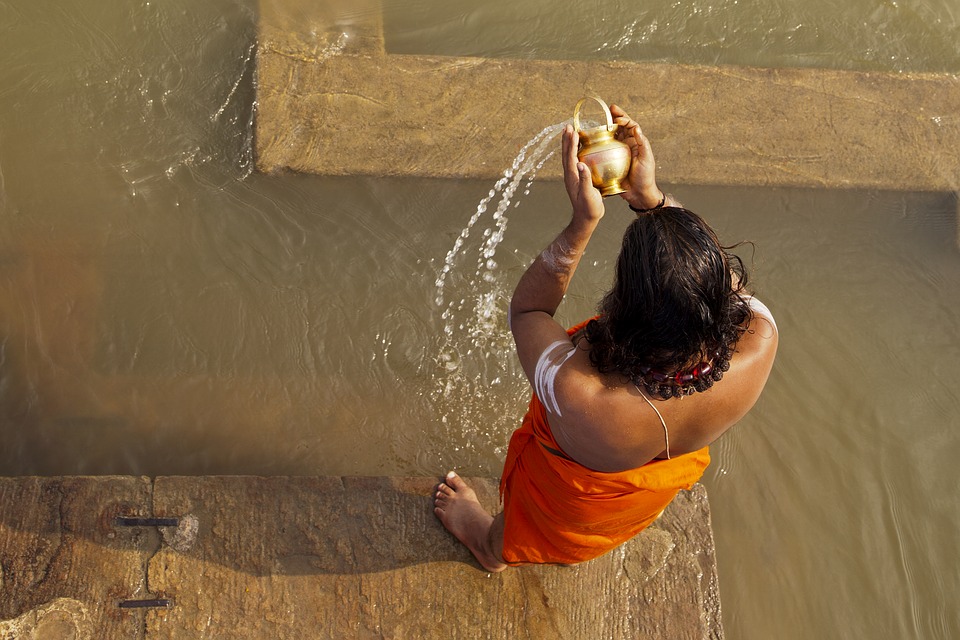 Jehovah's Witness Patients
Jewish Patients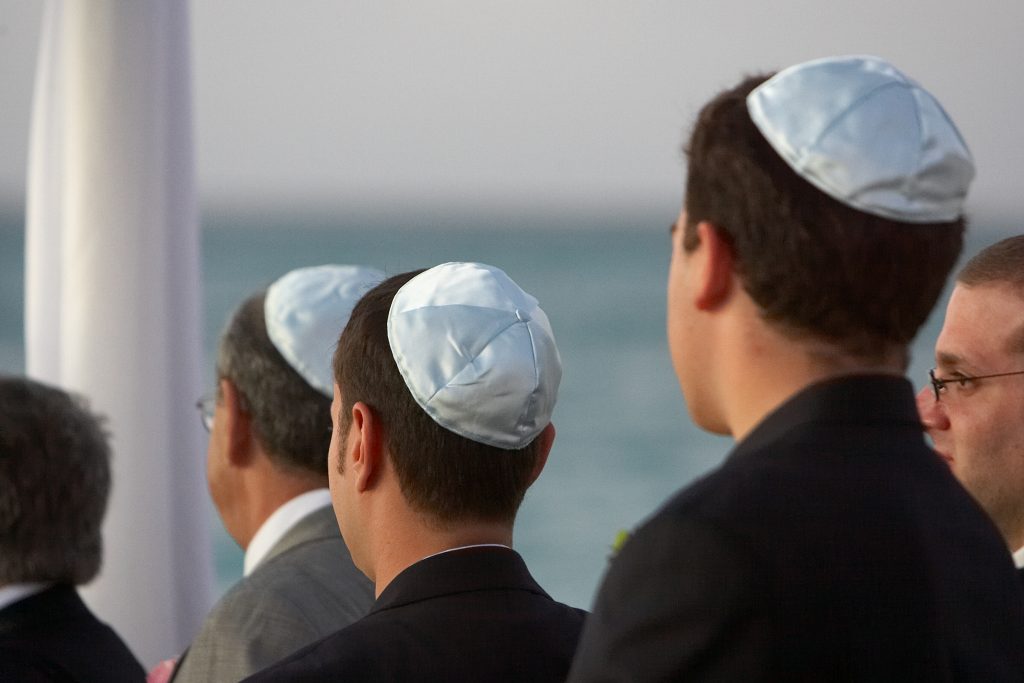 Muslim Patients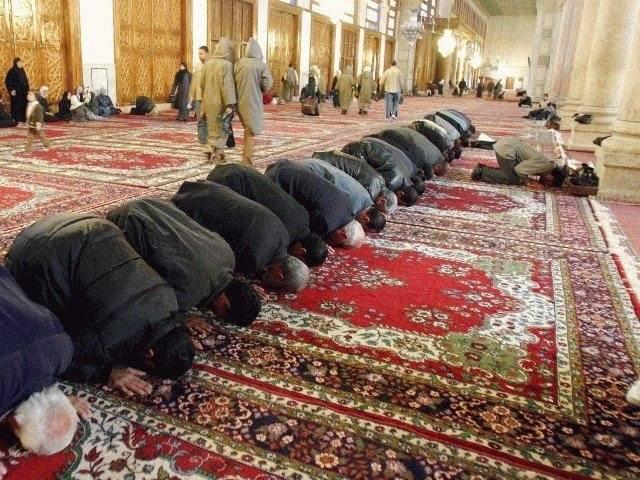 Pentecostal Patients
---
A unified system of beliefs, values, and practices that a person holds sacred or considers to be spiritually significant.